Far-left Senator Bernie Sanders (I-VT) has not ruled out running once again for president if Joe Biden chooses not to.
"Sanders team says he has 'not ruled out' a 2024 bid if Biden doesn't run"
Sanders team says he has 'not ruled out' a 2024 bid if Biden doesn't run https://t.co/h50uneiwKB

— CNBC (@CNBC) April 20, 2022
A memo was leaked from the Sanders team which implicates a possible third run for Sanders for president after failing to get past establishment candidates in 2016 and most recently in 2020. To some Sanders supporters, he was cheated out of the primaries.
Faiz Shakir, an adviser to Sanders, said, "In the event of an open 2024 Democratic presidential primary, Sen. Sanders has not ruled out another run for president, so we advise that you answer any questions about 2024 with that in mind."
"While it's frustrating this private memo leaked to the media, the central fact remains true, which is that Senator Sanders is the most popular officeholder in the country," said Mike Casca, a spokesman for Sanders.
Sanders, it appears, is also looking to gain more influence in the Democrat Party as it says in the memo, "Sen. Sanders is interested in endorsing more candidates and we'd love your help identifying potential target races." It also encouraged candidates attacked for his support to "embrace the attacks".
Sanders is 80-years-old and Biden is 79-years-old with both combined for close to a century of work in politics and experience as colleagues in the Senate. With Sanders being a more radical voice in the party, he has failed to gain enough momentum to take down more liberal candidates in the past.
However, the Democrat Party is rapidly changing and it is ushering in a new generation of young, progressive thinkers who are more friendly to his ideas. To Sanders' detriment, many of his policies don't have enough support to make him a legitimate contender for the White House.
Stay tuned to Media Right News for more updates.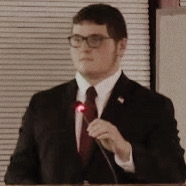 Latest posts by Joshua Troiano
(see all)