Republican Attorney General of Arizona Mark Brnovich is suing the Biden administration on the grounds of illegal immigrants littering when coming into the country which is in violation of the National Environmental Protection Act.
As the Biden Border Crisis continues and Kamala Harris hasn't been to the border for more than two weeks as far we know, some states are looking to take matters into their own hands when it comes to building the wall and stopping the ongoing crisis caused by Joe Biden at the border. With Arizona being a border state, it has seen up-front what is going on.
Now the AG is taking charge on the issue and is trying to "force" the Biden administration to continue construction on the southern border wall following Biden ending the construction upon getting sworn in earlier this year. AG Brnovich said to the New York Post, "I think it's imperative that we do everything we can to try to address the crisis at our border, so I'm using the tools that I have in my toolbox,".
Following the GOP losing both the White House and the Senate to the Democrats in 2020, GOP state leaders have tried to use their state powers to resist the Democrat's agenda and to fight back against the current administration's agenda/poilices.
Fox News host Tucker Carlson has called out the Democrats for using immigration as a power-move to practically import their voters and at the same time, many people see them trying to replace white people as Tucker mentioned and double-downed on last night.
April 13, 2021
Attorney General Brnovich went on, "When I look at what is happening in our desert, when I look at the record amount of people crossing illegally into our country, I can't help but know that this is having a devastating impact on our community, but it's also having a devastating impact on the environment."
He went on to make a legal argument on how it violates the National Environmental Protection Act saying, "It has been estimated that each border crosser leaves approximately 6 to 8 pounds of trash in the desert — the trash could be anything from human waste, to backpacks, to drugs, to plastic bags. And this trash, in and of itself, is a threat to wildlife and natural habitat,".
The case seems strong and could perhaps force the Biden administration back into building the wall depending on how the court rules.
Stay tuned to Media Right News for more updates as this story continues to develop.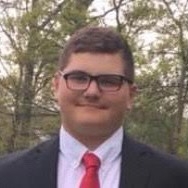 Latest posts by Joshua Troiano
(see all)