Video shows a group of armed residents repelling a group of protestors who were attempting to demonstrate in a neighborhood where police chief Carmen Best lives outside of Seattle.
Seattle police chief @carmenbest calls on the city council to take a stand against "protestors" who target the personal residences of city officials. | https://t.co/HcA3NMmGs4

— Mike (@Doranimated) August 4, 2020
You can hear in the video, one of the protestors complaining about the treatment by saying, "We are peaceful! You pointed a gun at my face!" One of the armed residents replies, "That's why you are peaceful."
As a result of the incident, Best wrote a letter where she implored the City Council to "forcefully call for the end of these tactics." It is just the latest in a series of visits the demonstrators have paid to those who hold public power in Seattle, including City Council members and Mayor Jenny Durkan.
Attorney, activist, and former Seattle mayoral candidate Nikkita Oliver called for defunding the Seattle police and invoked race into the situation in a tweet where she said, "Understand that white vigilantes and police are two sides of the same coin when it comes to state sanctioned violence against Black peoples."
Understand that white vigilantes and police are two sides of the same coin when it comes to state sanctioned violence against Black peoples. #DefundSPD https://t.co/K2ohb5jEVu

— Nikkita Oliver (@NikkitaOliver) August 3, 2020
From the Seattle Times:
Best's letter said her neighbors "were concerned by such a large group" and didn't allow protesters to "trespass or engage in other illegal behavior in the area, despite repeated attempts to do so." She didn't elaborate on the behavior in question but wrote that the Snohomish County sheriff was "monitoring the situation."
Snohomish County Sheriff Adam Fortney said most of the protesters were dispersing or had already left when deputies arrived. He said he spoke with Best, who was not at home at the time, on the phone and "assured her that the Snohomish County Sheriff's Office would deploy whatever resources were necessary to protect her, her family and her property."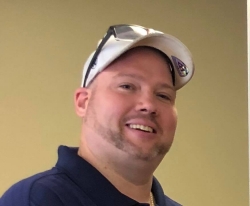 Latest posts by David Caron
(see all)