It was announced late last night that the former lawyer for President Trump, Michael Cohen, will be released from his three-year prison sentence early because of concerns of the Coronavirus continuing to spread behind bars, his lawyer said.
Attorney Roger Bennett Adler said that Cohen, 53, will be allowed to serve the rest of his sentence in home confinement. Adler said that he will first have to be held for a two-week quarantine at the prison.
Former Stormy Daniels lawyer Michael Avenatti had also been granted his release last Friday with the same mandatory quarantine first and then he will be allowed to stay at a friend's house. He has only been give a 90-day release period.
We had previously reported on March 25th that both men had been denied release after they had petitioned the court for it.
After the denial, Cohen had an "altercation" with another inmate and was put in solitary confinement, Adler said in an April 10 statement.
Avenatti must also post $1-million bond and wear an electronic monitoring bracelet. U.S. District Judge James Selna forbade him to use any digital devices with internet access.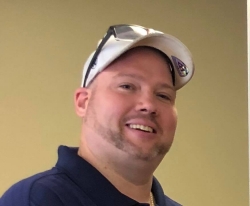 Latest posts by David Caron
(see all)