During a discussion about President Trump and his tweet on the "Capitol Hill Autonomous Zone" in Seattle where he called them "Domestic Terrorists," The View co-host Joy Behar said that Trump is the "domestic terrorist." She later walked it back so she "won't get in trouble."
Behar: As a matter of fact, he has the nerve to call anybody a domestic terrorist. He's the domestic terrorist. He's the one who's been impeached for obstructing justice in this country. He's the one who has friends who are in jail. Roger Stone's in jail. Michael Flynn's in jail. Michael Cohen is in jail. By the way, if he wants to do something about Seattle, somebody better show him where it is on the map. I doubt that he even knows where it is. Get back in your bunker.
From The Hill:
Later in the program, fellow co-host Whoopi Goldberg asked Behar to revisit her earlier comments about Trump.
"I'm not calling anybody names like he does," Behar said. "It's just that it seems ironic that he would be calling people domestic terrorists. I mean, I'll get in trouble for calling him a domestic terrorist. He won't get in trouble for calling innocent people domestic terrorists — that's the irony of this conversation. So I take it back, I take it back."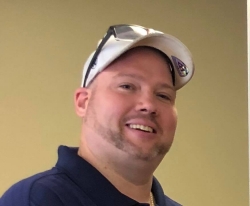 Latest posts by David Caron
(see all)