In a pre-recorded video from the his home basement studio, Presumptive Democratic nominee Joe Biden gave a speech at the latest funeral for George Floyd, this one in his home town of Houston.
The message that he gave was that "Now is the time for racial justice. That's the answer we must give to our children when they ask why. Because when there is justice for George Floyd, we will truly be on our way to racial justice in America."
It is unclear exactly what racial justice will entail although recently, many have been calling for a defunding of police departments as one of the goals. Biden has said that he would not support such a move.
In an interview with CBS, he said, "No, I don't support defunding the police. I support conditioning federal aid to police based on whether or not they meet certain basic standards of decency and honorableness."
It was rumored that Biden was making plans to attend the services, but ultimately he decided against it because he did not want to turn the event into a political spectacle, an attorney for the Floyd family said.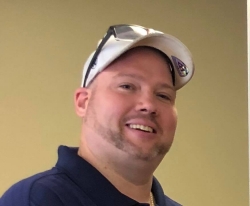 Latest posts by David Caron
(see all)