Two weeks from now, the Republican primary in Virginia takes place and America first conservative Jarome Bell, who is running for the VA-02 seat received an endorsement today from Senator Rand Paul.
.@RandPaul Endorses #AmericaFirst Candidate, Jarome Bell- who was suspended by twitter today. pic.twitter.com/ZFhQm2GqG0

— Lauren Witzke for U.S. Senate ☦️ ?? (@WitzkeforDE) June 9, 2020
From the Press Release:
"Republicans and conservatives who want more liberty and less government should get behind Jarome Bell in Virginia's second district. Our country desperately needs courageous leaders like Jarome Bell to stand up to the establishment in Washington," said Dr. Paul. "It's why I'm proud to endorse 27-year Navy veteran Jarome Bell. Virginia and the rest of the country needs more men like Jarome in D.C."
Rand called Jarome "our best opportunity in the U.S. House to replace a far-left Democrat with a principled constitutionalist." Sen Paul and his PAC, RAND PAC, support candidates who pledge to uphold the Constitution.
"The hardworking voters and veterans in Virginia deserve a proven leader like Jarome Bell who won't raise their taxes, spend their hard-earned money to bail out well-connected corporations, and betray the freedoms enshrined in our Constitution," said Sen. Paul. "Jarome will join with myself and congressmen like Thomas Massie, and other like minded Senators and representatives to fight back against government growth spurred on by both parties, and that's why we'll do everything possible to make sure he wins this primary and defeats Elaine Luria and helps take the gavel back from Nancy Pelosi in November."
"I am honored for the opportunity to be able to fight alongside such a passionate movement of young Americans," Bell said of Rand's endorsement. "The conservative and liberty movements are about growing interest in adherence to the Constitution. To have the support of Rand Paul is great for our campaign, but more importantly for the future of liberty for every United States citizen." You can donate here to his campaign if interested.
That was the good news for him, the bad news was that he was suspended by Twitter. According to a message that he received from Twitter, his offense was "evading permanent suspension."
Twitter says they've suspended my official congressional campaign account for "evading permanent suspension." I will admit, I have been trying not to be suspended. I don't break their Terms of Service. Wouldn't Following Twitter's Rules also qualify as attempting to evade permanent suspension????
America first Senate candidate Lauren Witzke cried foul at the move by Twitter, decrying the fact that it's two weeks before the election and after he picked up a big endorsement.
She believes that "monitoring the situation is NOT enough" and that Twitter is "now rigging the elections against America First." She tagged President Trump and also pointed out that Twitter wouldn't even let her tweet it "with his revv account" which is a fundraising platform.
Twitter has suspended America First candidate, Jarome Bell for no reason. 2 WEEKS before his election!

Monitoring the situation is NOT enough, they are now rigging the elections against America First. @realDonaldTrump @POTUS

— Lauren Witzke for U.S. Senate ☦️ ?? (@WitzkeforDE) June 9, 2020
.@RandPaul Endorsed Jarome Bell today! How convenient he is suspended and can't share it himself. This is huge!!! pic.twitter.com/LXB1t8l0NJ

— Lauren Witzke for U.S. Senate ☦️ ?? (@WitzkeforDE) June 9, 2020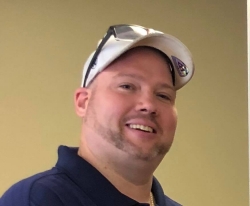 Latest posts by David Caron
(see all)