Although there are many who still consider Barack Obama to be their president, as was evidenced by a tweet on August 5th that went viral, Joe Biden misspoke on the campaign trail today, claiming that he was still Vice President during the Parkland shooting.
Bloomberg Tic Toc tweeted:
At the Everytown for Gun Safety Presidential Gun Sense Forum, 2020 candidate Joe Biden told reporters "those kids in Parkland came up to see me when I was vice president." The only thing wrong is that the Parkland shooting happened in 2018, more than a year after he left office
SEE TWEET FROM @tictoc BELOW:
SEE VIRAL TWEET WHERE PEOPLE STILL CONSIDER OBAMA 'THEIR PRESIDENT' BELOW:
This is just the latest slip-up for the candidate who appears to be the clear front-runner.  On Thursday, he implied that only non-white kids in the country are poor.
SEE BIDEN GAFFE IN VIDEO TWEET FROM @AndrewHClark BELOW:
Biden hasn't directly responded yet but did tweet out earlier today in support of stricter gun control in the country.
Biden tweeted out:
Assault weapons don't belong in our communities. Period. As president, I'll ban these military-style weapons and institute a buyback program that gets as many as possible off our streets.
SEE TWEET FROM @JoeBiden BELOW: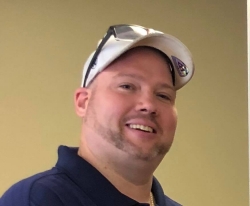 Latest posts by David Caron
(see all)