Some at-home covid tests are being delayed in distribution due to an increase in train robberies in the Los Angeles, California area.
"At-Home Covid Test Deliveries Delayed By L.A. Train Robberies"
At-Home Covid Test Deliveries Delayed By L.A. Train Robberieshttps://t.co/67GcWM1fZH pic.twitter.com/gkRCD9QHj4

— Forbes (@Forbes) January 15, 2022
Due to a recent shortage in Covid-19 testing kits, Americans have had to both wait longer to get tested and wait longer to find out their test results. This strained many American's holiday plans last year.
In order to make testing more available, the Biden administration has tried to distribute a mass amount of Covid-19 tests across the country, however, many of these tests have been delayed in places like Los Angeles, California. Due to a recent increase in train robberies in the L.A. area, tests being delivered have been delayed. It's hard to see if these specific tests are related to the recent Biden push. But it doesn't help his cause.
A spokeswoman for the Association of American Railroads in Washington, Jessica Kahanek, said, "Railroads are extremely concerned about this unlawful and dangerous behavior, which poses a significant safety risk to the public, rail employees and law enforcement. Railroads and their police forces are taking action to combat the criminal activity including increasing their presence where thefts have been a persistent challenge, particularly in the Los Angeles area."
It appears that the Biden administration's plan to solve the testing crisis is somewhat being ruined due to crime in deep-blue cities and states. If Democrats want to help themselves, tackling the surge in crime would be a good start, in our view.
Stay tuned to Media Right News for more updates.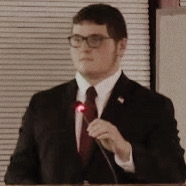 Latest posts by Joshua Troiano
(see all)