U.S. Attorney General William Barr is reportedly considering stepping down soon as Attorney General of the U.S. even before the end of President Trump's first term. Some speculate it could be as soon as this month.

Disclose.tv reported, "JUST IN – Bill Barr said to be considering stepping down early (possibly this month) as AG, according to the NYT."
JUST IN – Bill Barr said to be considering stepping down early (possibly this month) as AG, according to the NYT.

— Disclose.tv 🚨 (@disclosetv) December 6, 2020
This comes as Bill Barr has angered many Republicans and the president for reporting the U.S. The Justice Department has found no evidence of voter fraud (so far) after the president's legal team has gone around the country under oath presenting what many see as evidence that voter fraud did occur.

The president said that the Justice Department must not have looked yet for evidence following their report. There seems to be some tension between William Barr and President Trump following that report.
Trump could have possibly asked him to step down soon or Barr no longer wants to serve in the Trump administration. Barr most likely has no hope in the President taking a second term and changing the election results.

Stay tuned to Media Right News for more.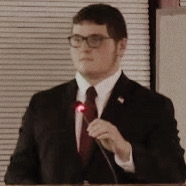 Latest posts by Joshua Troiano
(see all)