HBO's Bill Maher triggered leftists today after he appeared on the "Joe Rogan Experience" and tweeted a photo of the two together.
Maher shared a link to the podcast on Spotify and said, "I always enjoy coming to the #JoeRoganExperience and spending time with the great @JoeRogan."
Jimmy Ewing, a Twitter user, warned, "Prepare for impact" along with a meme of leftists being triggered that said "Incoming."
Prepare for impact pic.twitter.com/msfTvW9JUR

— Jimmy Ewing (@FieldsWillWin) April 12, 2022
Ewing was spot on as Twitter user "Capt Graybeard" responded, "Crazy, two guys I used to like but can't stand now in the same darn picture…."
Another Twitter user told Maher, "Damn I just realized I was following you. Will rectify that situation now."
Though the boycott of Spotify and Rogan appears to have mostly fizzled out, Rogan threatened to quit on his podcast at the end of March.
"I will quit. If it gets to a point that I can't do it anymore, where I have to do it in some sort of weird way where I walk on eggshells and mind my p's and q's, f*ck that," Rogan declared at the time.
Rogan also explained, "There's more people poring over it but it's the same thing. I do it the same way. If I become something different because it grew bigger, I will quit."
Maher was critical during his appearance of the "Build Back Better" spending that has occurred so far during the Biden Administration.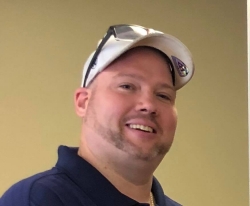 Latest posts by David Caron
(see all)