Georgia's Republican Secretary of State Brad Raffensperger, who was the target of much ire from former President Donald Trump, has demanded that two high-profile election officials in Fulton County, Georgia, be fired after a report showed that around 200 ballots were scanned twice during the contentious 2020 election.
"Fulton County's continued failures have gone on long enough with no accountability. Rick Barron and Ralph Jones, Fulton's registration chief, must be fired and removed from Fulton's elections leadership immediately. Fulton's voters and the people of Georgia deserve better," Raffensperger declared in a tweet yesterday.
Trump supporters responded to Raffensperger by encouraging him to resign, instead or additionally.
"You enabled it. The time to fight back was 2020. Do your job quietly and well, and return to private life with your honor restored. But accountability includes you," former Trump White House lawyer Andrew Kloster replied.
You enabled it. The time to fight back was 2020.

Do your job quietly and well, and return to private life with your honor restored. But accountability includes you.

— Andrew Kloster (@ARKloster) July 15, 2021
Congressional candidate Graham Allen told Raffensperger, "You turn[ed] your back on President Trump during the Election!! You should be fired as well!"
You turn your back on President Trump during the Election!! You should be fired as well!

— Graham Allen (@GrahamAllen_1) July 15, 2021
MAGAConservatives reported:
"Every time we think we've reached the peak of Fulton's elections mismanagement issues, more comes to light," Raffensperger said. "I've been calling for change in Fulton since day one. Maintaining public confidence in our elections begins in Fulton County."
"Now, with SB202, the State Election Board has the authority to make that happen," he added. "If Fulton County doesn't take action to clean their own house, then I reiterate my call that the State Election Board should use their new authority to clean it for them."
Raffensperger further attempted to defend himself today as he insisted in a tweet, "I have been highlighting the problems in Fulton, and working to fix them, since long before November. Fulton County elections needs new leadership."
I have been highlighting the problems in Fulton, and working to fix them, since long before November. Fulton County elections needs new leadership.https://t.co/trM4Ks9Nhk

— GA Secretary of State Brad Raffensperger (@GaSecofState) July 16, 2021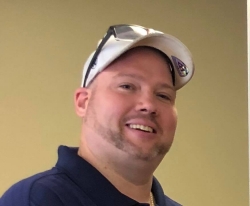 Latest posts by David Caron
(see all)