Last Wednesday, Sen. Josh Hawley (R-MO) was the first in his body of Congress to announce that he would object and challenge the electoral college certification.
"Millions of voters concerned about election integrity deserve to be heard. I will object on January 6 on their behalf," Hawley said at the time.
In an interview tonight on Fox News, Bret Baier challenged his standing to try and challenge the results of the November election.
Baier asked Hawley, "I just want to pin you down on what you are trying to do. You know, are you trying to say that as of January 20th, that President Trump will be president?"
Hawley responded, "Well Bret, that depends on what happens on Wednesday, this is why we have the debate." Baier cuts him off, however, and said, "No it doesn't."
After some more discussion between the two, Hawley explains that he believes, "We have a vote of certification, we have the opportunity to debate the results, to certify the results, we count them and then we certify."
"My point is, this is my only opportunity during this process to raise an objection and to be heard. I don't have standing to file lawsuits, I'm not a prosecutor anymore, I used to be, but I'm not any more. I can't investigate claims of voter fraud on my own," Hawley continued.
Hawley added, "I do have a responsibility in this joint session of Congress to say I have no problem with it or I do have a problem with it."
Baier interjected and issued a half statement, half question: "Don't you have a responsibility to your constituents, to tell them that it's not going to be President Trump on January 21st as well?"
Hawley pushed back that he was "trying to do something more than just that… this is about the integrity of our elections. This is about taking a stand where you can take a stand."
BRET BAIER: Are you trying to say that as of Jan. 20 that President Trump will be president?

JOSH HAWLEY: That depends on what happens on Wednesday…

BAIER: No it doesn't…by the Constitution, Congress doesn't have the right to overturn the certification [of the states]. pic.twitter.com/A5r0LENn8e

— JM Rieger (@RiegerReport) January 5, 2021
Pro-Trump comedian Tim Young quipped about the exchange, "Bret Baier is today's leftist hero for arguing with Sen. Hawley about objecting to electoral votes… shame those people won't ever tune in to Fox News as their viewership continues to drop off in droves."
Bret Baier is today's leftist hero for arguing with @HawleyMO about objecting to electoral votes… shame those people won't ever tune in to Fox News as their viewership continues to drop off in droves.

— Tim Young (@TimRunsHisMouth) January 5, 2021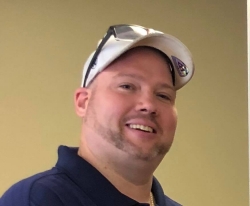 Latest posts by David Caron
(see all)