California Democratic Gov. Gavin Newsom today signed a bill that lets rappers say anything in songs without legal repercussion.
The Decriminalizing Artistic Expression Act, signed by Newsom, restricts the use of rap lyrics as evidence in court in California.
The bill, AB 2799, was unanimously approved by the California Senate and Assembly in August.
At a virtual bill signing ceremony, rappers Killer Mike, Meek Mill, Too $hort, Ty Dolla $ign, YG, E-40, and Tyga spoke about the importance of the legislation.
Rapper Meek Mill also shared his thoughts on the bill in a quote tweet of the Office of the Governor of California, which shared a screenshot of the virtual bill signing ceremony.
"The second time I witnessed the Governor of California sign bills that help our people … probation caps & bans on using rap lyrics in court," the rapper said.
"'I RESPECT YOU' [Thank you] I understand the magnitude of the moves you make we need help in the system!" he added.
The tweet by Newsom's office reported, "CA is the 1st state to ensure creative content – like lyrics & music videos – can't be used against artists in court without judicial review."
"Thanks, @JonesSawyerAD59 for your work & @yg @KillerMike @tydollasign @Tyga @MeekMill @E40 @TooShort for your dedication to the cause," the office added.
The second time I witnessed the Governor of California sign bills that help our people … probation caps & bans on using rap lyrics in court "I RESPECT YOU" Thankyou I understand the magnitude of the moves you make we need help in the system! https://t.co/ZG1zW91hmu

— MeekMill (@MeekMill) September 30, 2022
One Twitter user said in (hopefully) jest about the announcement, "Oh word? Well here's a cypher then"
"Ya I killed Michael Michaelson on the 27th of July"
"Drilled him with the gattling gun"
"sent him to heaven no lie"
"Now my bars will never lack"
"Thanks to the California RAP ACT"
Oh word? Well here's a cypher then
Ya I killed Michael Michaelson on the 27th of July
Drilled him with the gattling gun sent him to heaven no lie
Now my bars will never lack
Thanks to the California RAP ACT https://t.co/tDGgl3LJNo

— carter (@thedeadmilkman) October 1, 2022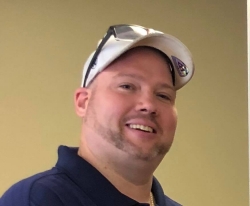 Latest posts by David Caron
(see all)