It was reported tonight that the Republican Party Central Committee in Carbon County, Wyoming, has censured Congresswoman Liz Cheney for voting to impeach President Trump.
The censure resolution passed in a unanimous vote by the 45-member central committee and it included a demand that Cheney appear before the committee to explain her actions, according to the report.
Carbon County GOP Chairman Joey Correnti IV, who presented the resolution to the central committee at a Saturday meeting where the vote took place, said of Cheney that "Our representative did not represent our voice."
The resolution reportedly condemns Cheney for conduct described as defying the will of most Wyoming Republican voters and joining in a rushed impeachment that did not examine all the facts and denied Trump due process.
Not only that, but the resolution also declared that a "vocal majority of Wyoming Republicans recognize there were significant irregularities" in the Nov. 3 presidential election.
Previously, we reported that Congressman Bob Good (R-VA) and others had called for Cheney to step down as Republican Conference Chair following the impeachment vote.
It has also recently been reported that Republicans are divided over her future and that Congressman Andy Biggs (R-AZ), the leader of the conservative House Freedom Caucus, and Rep. Matt Rosendale (R-MT) are circulating a petition that seeks to force Cheney out of her leadership role.
Cheney has told reporters that she doesn't plan to step down and was quoted as having said, "I'm not going anywhere. This is a vote of conscience. It's one where there are different views in our conference. But our nation is facing an unprecedented, since the civil war, a constitutional crisis."
A spokesman for House Minority Leader Kevin McCarthy (R-CA) confirmed last Thursday that he will not support the effort to oust Cheney from her position, even though he opposed Trump's impeachment.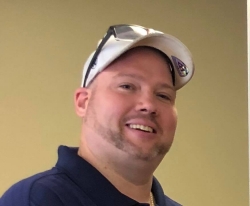 Latest posts by David Caron
(see all)