In what can only be described as a bizarre rant at a pro-choice rally, Chuck Schumer laid into President Trump appointed Supreme Court Justices Gorsuch and Kavanaugh, warning them that they have "released the whirlwind and you will pay the price." He continued, "You won't know what hit you".
Chief Justice Roberts issued a swift rebuke, calling the statement "threatening", "inappropriate", and "dangerous".
Justices know that criticism comes with the territory, but threatening statements of this sort from the highest levels of government are not only inappropriate, they are dangerous. All Members of the Court will continue to do their job, without fear or favor, from whatever quarter.
Schumer's spokesman has fired back at Justice Roberts, saying the statements were taken out of context and said he was referring to a "political price" and that anything different was a "right-wing misinterpretation".
President Trump tweeted out support for the Justices stating that Schumer should "pay a severe price" of his own for his rhetoric.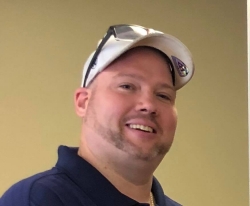 Latest posts by David Caron
(see all)