CBS News released a report this morning after performing an "independent forensic review" on a copy of Hunter Biden's laptop data.
The report has been mocked as being too little too late as the network apparently tries to save face with Republicans taking back the House of Representatives and preparing to investigate, in our opinion.
Catherine Herridge tweeted out a clip of the segment, which ran on the CBS "Mornings" show and said, "CBS News has obtained data from a laptop purported to have belonged to Hunter Biden."
"The data came directly from the source who said they provided it to the FBI under subpoena. @CBS_Herridge shares what was found during an independent forensic review," Herridge explained.
In response, many Twitter users gave their thoughts on the "independent forensic review."
Twitter user "Viva Frei" suggested, "I'm going to go ahead and give CBS the benefit of the doubt, and take for granted this is a two-year-old draft that they just forgot to hit 'tweet' on."
I'm going to go ahead and give CBS the benefit of the doubt, and take for granted this is a two-year-old draft that they just forgot to hit "tweet" on. 😂

— Viva Frei (@thevivafrei) November 21, 2022
Former GOP congressional candidate Pete D'Abrosca offered a similar take as he said, "Congrats. You're only 2+ years behind on this story!"
Congrats. You're only 2+ years behind on this story!

— Pete D'Abrosca (@pdabrosca) November 21, 2022
Twitter user "kc2fargo" pointed out the recent Twitter flap with CBS News and replied, "CBS took a 24hr break from twitter to come back and report a 2yr old story as brand new, smh."
CBS took a 24hr break from twitter to come back and report a 2yr old story as brand new, smh

— kc2fargo (@kc2fargo) November 21, 2022
As we reported yesterday, CBS News reversed course and resumed tweeting after a pause to assess "security concerns."
In a tweet, the network news channel's "PR" announced, "After pausing for much of the weekend to assess the security concerns, CBS News and Stations is resuming its activity on Twitter as we continue to monitor the situation."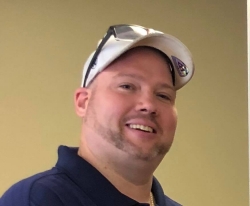 Latest posts by David Caron
(see all)