CNN's viewer count has plummeted in the past week, failing to reach even just one million viewers between July 28th and August 3rd, according to Nielsen data. The network seems to be struggling since they have no source of endless outrage now that President Trump has been out of office.
BIG YIKES.

CNN goes entire week without reaching 1 million viewers https://t.co/fm8jfFbr42

— Joseph A. Wulfsohn (@JosephWulfsohn) August 5, 2021
One of CNN's top personalities is Chris Cuomo, the brother of the infamous governor of New York, Andrew Cuomo. Chris shockingly avoided talking about the recent sexual allegations concerning his brother that were all across headlines this week. Due to his familial ties to Gov. Cuomo, Chris' show had a 100,000 viewer increase on Tuesday night. Unfortunately, Chris Cuomo said nothing concerning his brother which surely must have left viewers disappointed.
Social media users were quick to attack CNN's Cuomo over his lack of unbiased reporting.
How CNN's Chris Cuomo started his show tonight:

"I'm Chris Cuomo. Welcome to "Prime Time." We're focused on COVID here."

He's forgetting something. pic.twitter.com/weS89sGTtT

— Steve Guest (@SteveGuest) August 4, 2021
Tune into Cnn tonight to hear Chris Cuomo not discuss any of this. https://t.co/A7M676mNbo

— Krystal Ball (@krystalball) August 3, 2021
The "Cuomo Prime Time" show is CNN's top-rated show, averaging 872,000 viewers. This barely compares to Fox News' "Hannity" show which receives an average of 2.3 million viewers.
CNN's primetime segments have declined in ratings by 73% ever since President Trump left the White House. The most recent occurrence of CNN reaching one million viewers was when the Democrats were attempting to create a January 6th Commission. Only during times of media-encouraged political outrage does CNN have reasonable ratings.
From Chris Cuomo ignoring the groundbreaking news about his brother to their ratings plummeting, CNN has faced many embarrassing moments in recent months. In June, CNN re-platformed their chief legal analyst, Jeffrey Toobin, after he was exposed masturbating while on a professional video conference eight months earlier.
Stay tuned to Media Right News for any updates.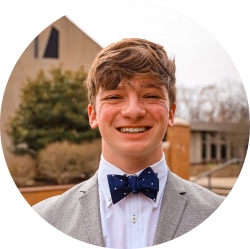 Latest posts by Paul Aubert
(see all)