CNN made a desperate attempt over the weekend to try to prop up Georgia Republican U.S. House Rep Marjorie Taylor Greene's GOP opponent, Jennifer Strahan, ahead of tomorrow's primary.
The title of the piece is "This working mom is Republicans' best shot at unseating Marjorie Taylor Greene — if they want to."
"A first-time candidate and the most formidable of Greene's five primary opponents, Strahan has the backing of the Republican Jewish Coalition PAC and the PACs of some major local and national businesses, including UPS and International Paper," the author wrote.
A number of Strahan supporters were interviewed for the article, most of whom ultimately appeared to be anti-Greene.
It was also noted that a potential Democrat opponent for the general election, Marcus Flowers, has raised more than $8 million.
"An enviable sum for a Republican like Strahan when the primary is the best chance at unseating Greene," the author pointed out.
Longtime Georgia Republican strategist Chip Lake said, "If they'd given Strahan all the money Flowers has, this would be a completely different conversation."
Strahan has raised $392,000 just through May 4, according to reports filed with the Federal Election Commission, while Greene has raised a whopping $11.9 million.
Lake also explained that "If you're Strahan, you're trying to do two things: Hold her under 50 (percent) and come in second," as the state has the runoff rule which requires surpassing 50 percent of the vote to win the primary outright.
A survey conducted in January by TargetPoint showed that 60 percent of respondents said that they would vote for Greene in the GOP primary if the election was being held that day.
Strahan received 30 percent of the prospective vote in that poll as Greene scored a favorability rating of 60 percent versus 28 percent unfavorable.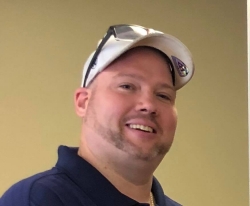 Latest posts by David Caron
(see all)