CNN's Anderson Cooper invited witness Gaige Grosskreutz on his show to "Clarify his testimony" in the Kyle Rittenhouse murder trial.
Grosskreutz was wounded by Rittenhouse on Aug. 25, 2020, during the Kenosha, Wisconsin riots and had earlier in the morning appeared on ABC's "Good Morning America."
On both "GMA" and "Anderson Cooper 360," Grosskreutz was joined by his lawyer, Kimberly Motley.
During his testimony at the trial, Grosskreutz admitted that he had pointed the pistol that he was carrying that night at Rittenhouse.
However, when asked to clarify by Cooper, Grosskreutz claimed, "I think that in the still photos it certainly looks like it, but never intentionally."
"You have to understand that, following that gunshot, I had no use of my arm, I wasn't able to move anything in my right arm or on my right arm," Grosskreutz added, although, at trial, it was clear it occurred prior to that.
During the "GMA" interview, Motley suggested that, "People need to pay attention to the inconsistent statements from the … defendant."
Many feel that Grosskreutz's testimony was a turning point in the trial that will allow Rittenhouse to either be found not guilty or be convicted of lesser charges.
Watch below:
In an interview with CNN's @AndersonCooper, the lone survivor shot by Kyle Rittenhouse in Kenosha, Wisconsin, Gaige Grosskreutz, attempts to clarify his testimony and comments on "Good Morning America" about whether he pointed a gun at Rittenhouse. pic.twitter.com/ZxmDibzAZx

— Anderson Cooper 360° (@AC360) November 12, 2021
As we previously reported:
The Kyle Rittenhouse case reconvenes on Monday for closing arguments. This comes as the trial appears to be wrapping up. Much has been speculated about the prosecutors in this case. Some have said they are doing a horrible job. Others speculated as to whether or not they realized they might be "losing" their case and began making purposeful mistakes to try and get a mistrial.
The defense asked that because of that possibility, any mistrial be done such that Rittenhouse can't be re-tried. There certainly seems to be the potential for that at this time.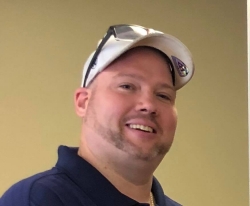 Latest posts by David Caron
(see all)