The Trump campaign legal team held a press conference today to give an update on the alleged evidence of voter fraud in Michigan, Pennsylvania, and other areas.
CNN's Brianna Keilar was hosting "America's Newsroom" while the press conference was being held and the network later shared a clip of her on-air attempt to discredit the effort.
"It has been a bad week for the Trump legal team that actually right now is so bananas we can't even bring it to you, because it's just so full of bs," she began.
Later on in the video, she said that "The Trump legal team mission, is a mission impossible and that's even before you consider the collective lawyering abilities of this crack team that Trump has assembled."
Keilar then went on to list and disparage the members of the Trump legal team, Rudy Giuliani, Jenna Ellis, Joseph diGenova, Victoria Toensing, and Sidney Powell.
In between, Keilar floated the idea that "Baseless lawsuits are a classic move of a Donald Trump on the ropes."
"Trump did it to screw small businesses out of the money he owed them. Now he's doing it to screw the country out of the election outcome," she believes.
"Baseless lawsuits are a classic move of a Donald Trump on the ropes," @brikeilarCNN says as Rudy Giuliani and Jenna Ellis argue for him.

"Trump did it to screw small businesses out of the money he owed them. Now he's doing it to screw the country out of the election outcome" pic.twitter.com/6FXuhFDpvl

— CNN Newsroom (@CNNnewsroom) November 19, 2020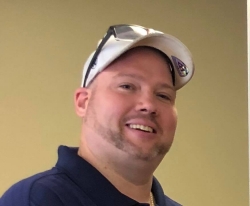 Latest posts by David Caron
(see all)