Monica Palmer and William Hartman, the two Wayne County Michigan Board Of Canvassers who rescinded their certification votes appeared on Laura Ingraham's Fox News show.
During the interview Ingraham showed a clip of Detroit businessman Ned Staebler, who is the CEO of TechTown, where he harshly criticized the initial decision not to certify.
Staebler said, "The Trump stain, the stain of racism that you, William Hartmann and Monica Palmer, have covered yourself in, is going to follow you throughout history."
"Your grandchildren are going to think of you as Bull Connor and George Wallace… and lord knows when you go to meet your maker, your soul is going to be very, very warm," Staebler added.
Ingraham took a second before responding to what she had just seen in the clip before stammering, "He's unhinged." She then asked, "Monica, this is just the kind of harassment that you faced after your initial vote, he's a fairly prominent businessperson, what did you experience since?"
Palmer responded, "Yeah, umm, it's continued. He's used his social media platform to repeatedly dox me, post my phone number, my home address, my email address, and encouraged people to stop by my house and share their anger with me."
.@IngrahamAngle's Interview w/ Monica Palmer & William Hartman, The Two Wayne County Michigan Board Of Canvassers Who Rescinded Their Certification Votes

They Discuss Their Reasoning & The Harassment They Received From The Left For Defending The Integrity Of Our Elections #Audit pic.twitter.com/jzyBUb3FDf

— The Columbia Bugle 🇺🇸 (@ColumbiaBugle) November 20, 2020
It appears unclear if Palmer and Hartmann are able to rescind, as the deadline in Wayne County for certification has passed, "in which case any uncertified results would pass on to the state board," according to Detroit News.
Tracy Wimmer, the spokeswoman for Michigan Secretary of State Jocelyn Benson, told the Detroit Free Press that "there is no legal mechanism for them to rescind their vote. Their job is done and the next step in the process is for the Board of State Canvassers to meet and certify."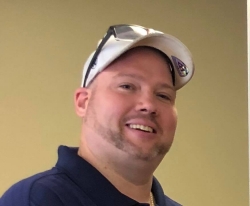 Latest posts by David Caron
(see all)