BLM activist and U.S. House Rep Cori Bush (D-MO) celebrated today as St. Louis moved to eliminate millions in police funding in what she called a "historic" vote.
In a tweet where she tagged the city's mayor, Tishaura O. Jones, Bush said that the mayor was "defunding the deadliest police force in the nation and investing that money in our communities."
"Millions will go to our underfunded social services. Social workers and counselors will respond to some calls. This is the change we've been waiting for," Bush added.
The plan will reallocate $4 million from the police budget into the Affordable Housing Trust Fund, victim support services, the Department of Health and Human Services, and legal support to the Civil Rights Enforcement Agency.
While the positions that the money funded remain vacant, it has been reported that the money was being used to pay overtime to officers in the city, often due to protests.
In a statement, Bush insisted that the move would benefit the city and actually reduce crime, blaming the previous strategies for its rise.
"For decades, our city funneled more and more money into our police department under the guise of public safety, while massively underinvesting in the resources that will truly keep our communities safe," Bush said in the statement.
Bush explained, "Previous administrations spent more per capita on policing than all comparable cities, building a police force that is larger than that of any city comparable to St. Louis. But even as more and more money has gone into policing, the St. Louis Metropolitan Police Department continues to be the deadliest police force in the nation, year after year — all while violence in our communities continues to skyrocket."
"The people have demanded a new approach to community safety — and from the Mayor's office to the Halls of Congress, we were elected to deliver one. We have a mandate to fully fund our social services. To invest in our communities, not criminalize them. To end police violence. To provide alternatives to police like unarmed mental health professionals or social workers to respond to crisis calls. That is what organizers in our communities have fought for, that is what St. Louis has demanded, and that is what we, as elected officials, promised St. Louis. I'm incredibly proud to see Mayor Tishaura Jones deliver on this promise from City Hall — and know that she has my full support as I continue to work towards this goal from the U.S. Capitol," Bush believes.
Bush claimed that "It marks a new future for our city.  We are building a St. Louis where elected officials lead in partnership with activists, organizers, and our communities. We are building a St. Louis where our schools are funded, and our unhoused neighbors can be sheltered,"
"We are building a St. Louis where our streets are safe and our youth can grow and prosper — where we can not just survive St. Louis, but thrive. I look forward to continuing to work in partnership with Mayor Tishaura Jones — and I commend her for her incredible leadership with today's decision," Bush concluded in the statement.
.@SaintLouisMayor is defunding the deadliest police force in the nation and investing that money in our communities.

Millions will go to our underfunded social services. Social workers and counselors will respond to some calls.

This is the change we've been waiting for.

— Congresswoman Cori Bush (@RepCori) April 30, 2021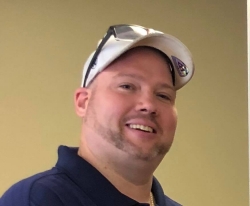 Latest posts by David Caron
(see all)