More details about what happened to legendary country singer Naomi Judd were revealed this morning on ABC's "Good Morning America."
In an interview with Diane Sawyer, daughter and actress Ashley Judd told her that "I will share with you that she used a weapon. Mother used a firearm."
"So that's the piece of information we are very uncomfortable sharing but understand that we're in a position that if we don't say it, someone else is going to," Ashley Judd explained.
While at no point in the broadcast did Ashley use the term suicide, she said that she found her mother's body.
Ashley Judd shared with Sawyer that she has "both grief and trauma from discovering her," and added that the family "prays that everyone will honor the rest of the details as private."
"My mother is entitled to her dignity and her privacy. And so there are some things that we would just like to retain as a family," Ashley Judd insisted.
Ashley Judd also attempted to describe why she believed her mom made the decision she did as she told Sawyer, "My mother knew that she was seen and she was heard in her anguish … and she was walked home."
As Naomi Judd's death was just one day before she was to be inducted into the Country Music Hall of Fame along with her other daughter Wynonna Judd, Ashley Judd said, "Our mother couldn't hang on to be recognized by her peers."
"That is the level of catastrophe of what was going on inside of her. Because the barrier between the regard in which they held her couldn't penetrate into her heart and the lie the disease told her was so convincing," Ashley Judd lamented.
The lie, Ashley Judd added, was her mother's thoughts "that you're not enough, that you're not loved, that you're not worthy" and that "Her brain hurt. It physically hurt."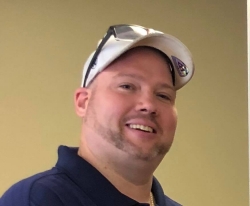 Latest posts by David Caron
(see all)