Country star Morgan Wallen who PC police previously tried to cancel saw a "Let's go Brandon" chant break out at his concert tour kickoff in New York City.
A video of the chant was captured by Breitbart's Emma Jo-Morris, who happened to be at the concert coincidentally.
"I'm at Madison Square Garden and a let's go Brandon chant just broke out," Jo-Morris reported last night in a tweet.
In a subsequent reply to herself, Jo-Morris shared the video of the chant breaking out and fans can be seen clapping along to it in front of her, although the video is dark.
February 10, 2022
Wallen kicked off his "The Dangerous Tour" in Madison Square Garden after inclement weather forced him to reschedule his first three shows.
The tour is scheduled to be a 54-performance undertaking and follows a contentious year for the country star and "The Voice" alumni.
The attempted cancelation of Wallen began when he was caught in cell phone footage shouting the n-word to a friend while drunk a little over a year ago.
Despite the PC police's best efforts, Wallen's Dangerous album sold more than three million copies last year, making it the best-selling record of the year.
Rolling Stone spoke with antendees at the concert and they told the publication that they were unbothered by the controversy ultimately.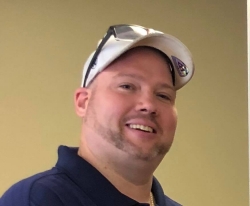 Latest posts by David Caron
(see all)