Congressman Dan Crenshaw (R-TX), who some have pointed out has never been a huge Trump fan and possibly a "RINO" on some issues, blamed the president and all the Congressman who opposed the certification of the electoral college votes for the storming of the nation's Capitol Building yesterday afternoon.
Crenshaw said, "All of the members who called for everyone to come and fight and make their last stand, all of those members were scattered like cowards while the Capitol Police had to do the fighting,".
Multiple GOP Senators and more than 100 House Republicans objected to the certification of the votes in Arizona and Pennsylvania.
Crenshaw didn't object to any of these states and remained loyal to the GOP establishment. Crenshaw seems to be upset that the Republican Party split and some members, mostly in the grassroots, are loyal to the president.
Crenshaw then went after the president as he said, "These people have been lied to en masse by the millions,". He seems to be hinting that the president lied to his supporters that they could overturn the results, which is why thousands of them may have later went to the Capitol, and some even went inside it.
Although he did sign on to the Texas SCOTUS lawsuit, he said, "In the sense that they were led to believe Jan. 6 was anything but a political performance for a few opportunistic politicians to give a five-minute speech. That is all that it ever was. People were lied to." Crenshaw hinted that those who objected to the results are "opportunists".
Stay tuned to Media Right News for more updates.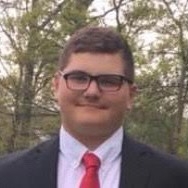 Latest posts by Joshua Troiano
(see all)