With gas prices remaining high throughout the country, Senate Majority Leader Chuck Schumer (D-NY) urged President Joe Biden to tap into the Strategic Petroleum Reserve in a last-ditch effort to lower prices.
At a news conference today in New York, Schumer said, "We're here today because we need immediate relief at the gas pump and the place to look is the Strategic Petroleum Reserve."
As the supply chain crisis rages on, Schumer explained, "No industry is spared. But fuel gasoline is the worst of all, Let's get the price of gas down right now. And this will do it."
NPR reported today that this suggestion is unlikely to have much of an impact on the situation and the reserve is ultimately designed for if there is no supply.
Hypothetically, releasing a lot of oil from the reserve would increase supply and push prices down, at least for a while, NPR suggested.
The amount of oil in the reserve is finite, NPR noted and senior oil markets analyst at Rystad Energy, Louise Dickson, said that a one-time release "is not a lasting solution for an imbalance between supply and demand."
NPR also pointed out that because the SPR stores crude oil, not gasoline, it wouldn't immediately push down prices at the pump.
Biden could also potentially coordinate the releases with other countries that have strategic reserves, which also would hypothetically help increase the impact, but that puts Biden back in the position of relying on diplomatic persuasion, which hasn't worked thus far.
AAA reported today that California now has set the record for the highest recorded average price for regular gasoline at $4.676 per gallon.
The Golden State has the highest gas prices in the country, while the national average dropped slightly to $3.413 Sunday from yesterday's average of $3.414.
Other efforts to lower the price of gasoline, including negotiating with OPEC, have thus far fallen short.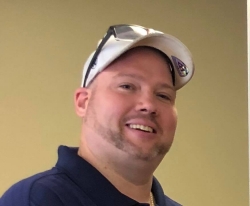 Latest posts by David Caron
(see all)