In Iowa, a new poll shows that former President Donald Trump leads President Joe Biden by 11 points in a hypothetical 2024 presidential matchup.
Not only that, but the margin appears to be driven by independent voters, who favor Trump by 8 percentage points, 45% to 37%.
51% of likely Iowa voters would vote for Trump overall, while only 40% say they would vote for Biden, according to the survey.
Trump carried the state in the 2020 election over Biden by a slimmer margin of only about 8 percentage points at 53% to 45%.
Biden's approval rating among Iowans is at an abysmal 31%, according to a September poll, with 62% disapproving of his performance since he took office in January.
Trump, on the other hand, has a 53% favorability rating to 45% unfavorable, according to the most recent polling data in that regard.
At the beginning of October, Trump held a rally in Des Moines, Iowa that was attended by thousands, and even a "Let's Go Brandon" banner flew overhead.
The polling data might give other potential Republican candidates a window of opportunity as it reported that only about a quarter of Iowa Republicans consider their allegiance to Trump while 61% of repondents consider it to be to the Republican party.
Some may have been a little uneasy with a question like that, so it would be hard to say how much of a chance any other candidate would stand.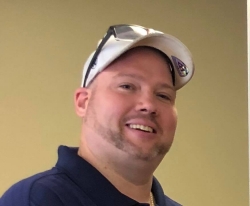 Latest posts by David Caron
(see all)