Former President Donald Trump and his wife Melania Trump have launched their own website named, "45office.com" which will be used as a political tool for both of the Trump's and allow their message to be reached even further than it already has. RSBN reported:
"Breaking: President Trump and Melania announce official website."
Breaking: President Trump and Melania announce official website: https://t.co/o1C4aQm6GL 🚨 pic.twitter.com/IFrK3MbZbZ

— RSBN 🇺🇸 (@RSBNetwork) March 30, 2021
There was also a joint statement that was released by Melania and Donald Trump concerning the new website which they will use to "stay in touch" among other things. This comes as former President Trump is reportedly pursuing his own social media platform as we reported earlier this month.
"On the Fox News show, Media Buzz Miller said, "I do think we are gonna see President Trump returning to social media, in probably about 2-3 months from here with his own platform."
He continued, "Everybody is gonna be waiting and watching to see what exactly President Trump does but it will be his own platform." Miller confirmed he has had, "High Power" meetings with people at Mar-A-Lago and that there are multiple companies that have approached Trump and are making a new platform."
In the statement, they said, "The Office of Donald J. Trump is committed to preserving the magnificent legacy of the Trump Administration, while at the same time advancing the America First agenda. Through civic engagement and public activism, the Office of Donald J. Trump will strive to inform, educate, and inspire Americans from all walks of life as we seek to build a truly great American Future."
This could be used for an upcoming political run in 2024 to retake the presidency from Joe Biden or could mean he will be using the platform to propel a candidate into Congress. Either way, it looks like he is staying in the political arena.
It went on, "Through this office, President Trump will remain a tireless champion for the hardworking men and women of our great country – and for their right to live in safety, dignity, prosperity, and peace."
We will have to see what announcements come from this and if Trump also creates his own social media platform to increase his audience.
Stay tuned to Media Right News for more updates.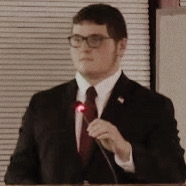 Latest posts by Joshua Troiano
(see all)