The 45th President Donald Trump today lashed out as things are getting testy between the United States and China with House Speaker Nancy Pelosi (D-CA) embarking on her trip to Asia that may include a stop in Taiwan.
Trump asked in a post on Truth Social, "Why is Nancy Pelosi getting involved with China and Taiwan other than to make trouble and more money, possibly involving insider trading and information, for her cheatin' husband?"
As we previously reported, Pelosi is under fire after her husband Paul Pelosi sold off up to $5 million worth of chipmaker stock ahead of a semiconductor bill vote, she went on the offensive today against Republicans.
"Everything she touches turns to Chaos, Disruption, and 'Crap' (her second big Congress 'flop' happening now!), and the China mess is the last thing she should be involved in – She will only make it worse," Trump insisted.
Trump concluded, "Crazy Nancy just inserts herself and causes great friction and hatred. She is such a mess!"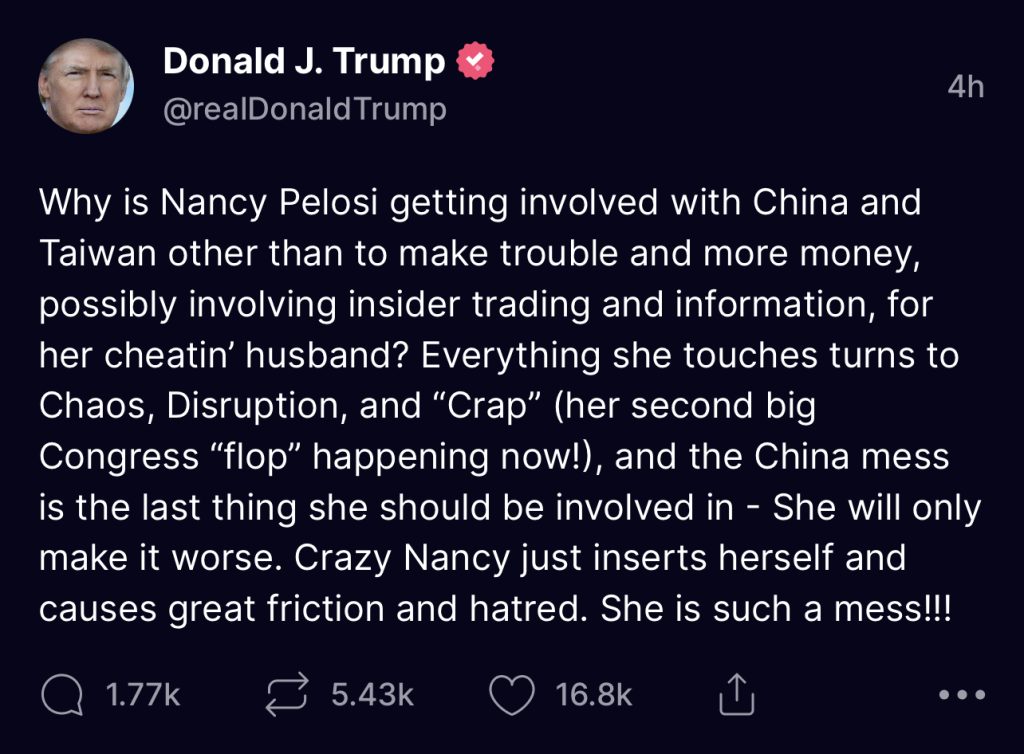 On Monday, we reported that according to the Financial Times, a planned visit by Pelosi to Taiwan is triggering warnings from China.
The FT report was published Saturday and cited six people familiar with the Chinese warnings as saying they were significantly stronger than the threats that Beijing has made in the past when it was unhappy with U.S. actions or policy on Taiwan, which is claimed by China.
Pelosi hasn't said if she will visit Taiwan on this trip for sure at this point, today telling reporters during a Capitol Hill press conference, "Well, I don't ever talk about my travel, because as some of you know, it's a security issue."
"It's a security issue for every member of Congress traveling — especially abroad. But for the speaker, it is an additional security issue, and for those traveling with me, not just members, but staff, et cetera," Pelosi added.
The possibility of a military response was even suggested by the private rhetoric as the FT cited several people familiar with the situation as saying.
According to Joe Biden, the Pentagon does not support Pelosi's visit to the island nation and that he would speak with Xi Jinping regarding the situation.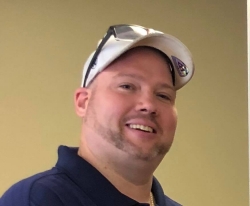 Latest posts by David Caron
(see all)