The 45th President Donald Trump fired back at the DOJ after they made a request to release the search warrant in the Mar-a-Lago raid.
Trump's legal team agreed to release the documents and Fox News obtained a copy prior to the official release that will appear on the docket.
In a pair of posts on Truth Social, Trump began, "Number one, it was all declassified. Number two, they didn't need to 'seize' anything."
"They could have had it anytime they wanted without playing politics and breaking into Mar-a-Lago. It was in secured storage, with an additional lock put on as per their request," Trump explained.
Trump continued, "They could have had it anytime they wanted—and that includes LONG ago. ALL THEY HAD TO DO WAS ASK."
"The bigger problem is, what are they going to do with the 33 million pages of documents, many of which are classified, that President Obama took to Chicago?" Trump wondered.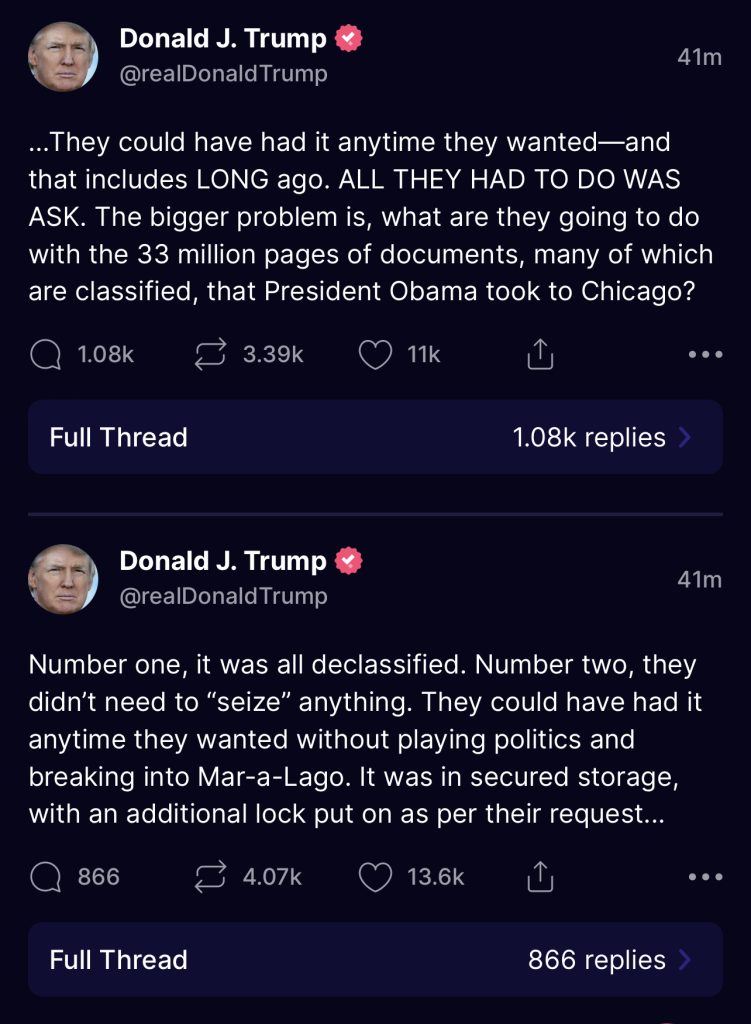 Prior to that, Trump had declared in a post, "President Barack Hussein Obama kept 33 million pages of documents, much of them classified. How many of them pertained to nuclear? Word is, lots!"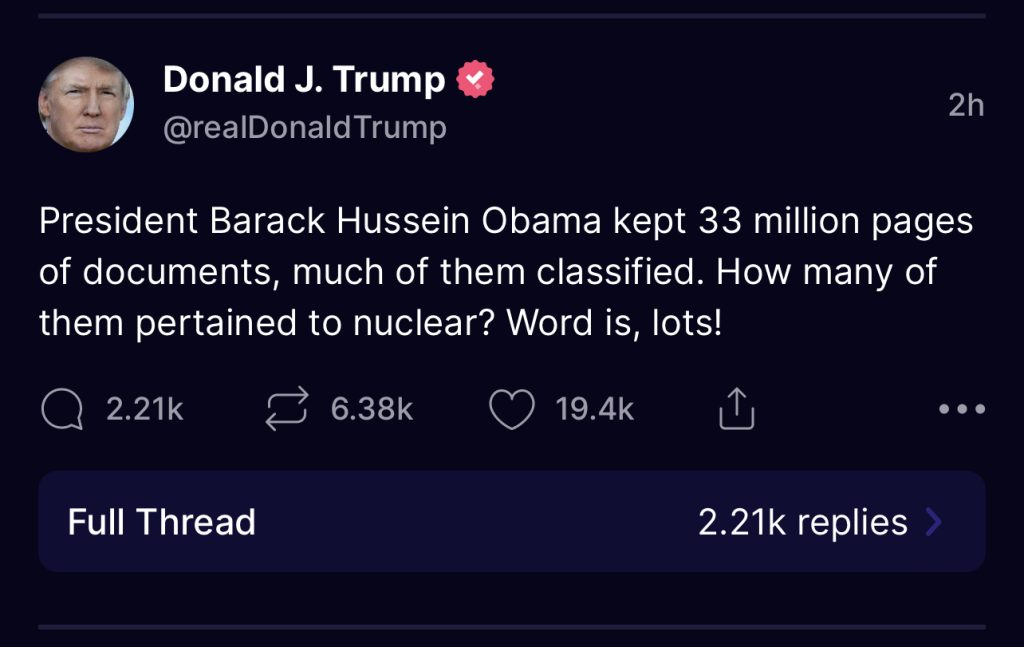 The NARA, however, has disputed Trump's assertions and said in a statement, "The National Archives and Records Administration (NARA) assumed exclusive legal and physical custody of Obama Presidential records when President Barack Obama left office in 2017, in accordance with the Presidential Records Act (PRA)."
""NARA moved approximately 30 million pages of unclassified records to a NARA facility in the Chicago area where they are maintained exclusively by NARA. Additionally, NARA maintains the classified Obama Presidential records in a NARA facility in the Washington, DC, area. As required by the PRA, former President Obama has no control over where and how NARA stores the Presidential records of his Administration," the statement read.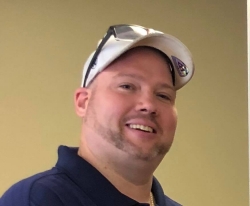 Latest posts by David Caron
(see all)