The former truck driver turned New Jersey State Sen-elect Ed Durr left Tucker Carlson in stitches after recounting his phone call with the Democratic State Senate President, Steve Sweeney, who he defeated in the Nov. 2 election.
At the end of the interview, Carlson asked Durr, "Have you talked to Sweeney since you dethroned him, I mean how baffled is he?"
"Yes, yes, we had a phone conversation yesterday, after he had given his press conference to the media and he congratulated me and just wished me luck that – do well for South Jersey," Durr responded.
Stunned, Carlson pressed, "So he was a gentleman about it?"
Durr repeated, "Yeah, yeah, yeah he was a gentleman" to which Carlson interjected, "Good for him."
"Like I told him, I said, you know, if he ever needed anything, just give me a call, because I'm his representative now," Durr deadpanned, to which Carlson burst out laughing and said, "That's so great."
LMAO

Ed Durr Recounting His Phone Call With The Democrat He Defeated https://t.co/JQcfoAnjt9 pic.twitter.com/oqN9wTiTOc

— The Columbia Bugle 🇺🇸 (@ColumbiaBugle) November 12, 2021
Yesterday we reported on Sweeney's concession:
On November 2nd, Virginia sent shockwaves around the nation as Republicans had a clean sweep statewide. We previously predicted in other articles that although unlikely, it was indeed possible for that to happen with a perfect storm scenario, which had been indeed brewing as the poll showed.
But less likely and less predictable was a red wave in New Jersey. Although Jack Ciataraelli, the Republican who ran for Governor in New Jersey did not win, he came very close and actually has yet to concede. Meanwhile, Republicans were predicted to pick up at least 8 seats in the New Jersey general assembly.
One race that nobody thought Republicans would pick up was the Senate President Steve Sweeney's seat. However, Edward Durr the Republican did win that race, and Sweeney refused to concede, until today.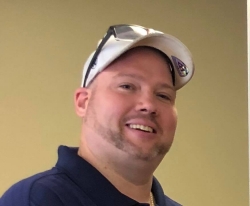 Latest posts by David Caron
(see all)