Elon Musk today called it an "obvious reality" that Twitter has "interfered in elections" in the past and promised change.
The statement by Musk came in a reply in a Twitter thread and would appear to be a shot at former CEO Jack Dorsey specifically, who had been in charge from 2015 until after the 2021 elections.
An initial tweet from Reuters shared an article with a title reporting "Twitter not safer under Elon Musk, says former head of trust and safety."
A blogger who covers Musk shot back in response to the claim that "Twitter has shown itself to be not safe for the past 10 years and has lost users' trust."
"The past team of 'trust and safety' is a disgrace, so it doesn't have any right to judge what is being done now," the blogger continued.
The blogger added, "They had a chance, but they sold their souls to a corporation."
Musk responded to that tweet, "Exactly. The obvious reality, as long-time users know, is that Twitter has failed in trust & safety for a very long time and has interfered in elections."
"Twitter 2.0 will be far more effective, transparent and even-handed," Musk vowed.
The former head of trust and safety, Yoel Roth, said in regard to his resignation, "One of my limits was if Twitter starts being ruled by dictatorial edict rather than by policy … there's no longer a need for me in my role, doing what I do."
Twitter not safer under Elon Musk, says former head of trust and safety https://t.co/s8XFWKUfmG pic.twitter.com/t5Vf331HTS

— Reuters (@Reuters) November 30, 2022
Exactly. The obvious reality, as long-time users know, is that Twitter has failed in trust & safety for a very long time and has interfered in elections.

Twitter 2.0 will be far more effective, transparent and even-handed.

— Elon Musk (@elonmusk) November 30, 2022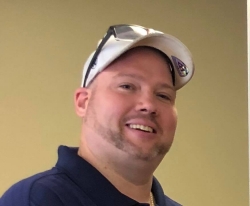 Latest posts by David Caron
(see all)