In a recent Twitter thread that began with a tweet on Thursday regarding a recent article published in the Washington Post by noted conservative hater Taylor Lorenz.
In the initial tweet, journalist Stephen L. Miller said, "This is what [Yoel] Roth signaled in his NY Times Op-Ed and here now it appears in a Lorenz piece."
Harvard Law "alleged expert" Alejandra Caraballo told Lorenz, "Apple and Google need to seriously start exploring booting Twitter off the app store."
"What Musk is doing is existentially dangerous for various marginalized communities. It's like opening the gates of hell in terms of the havoc it will cause," Caraballo insisted.
In a reply, Miller added another screenshot that showed Roth "last week" using language similar to Caraballo.
Twitter user "AG" quote tweeted Miller's initial tweet and suggested that Lorenz was "openly trying to get Twitter shut down because she doesn't like the current direction of the ownership. Clear activism masquerading as reporting."
FiveThirtyEight's Nate Silver stepped in an pointed out, "Excuse me [Lorenz is] citing ***experts***."
"AG" wasn't deterred, however, as they shared screenshots from various articles and said, "If anyone wants to see the extent to which so much of this reporting has become an activist bubble, same 'expert' promoting same view coincidentally cited by Axios, NBC News, WaPo this week."
Musk then replied to that tweet and told them, "This alleged expert is saying things that are flat-out false."
"I have now said several times of Twitter that incitement to violence, obviously including threats of physical harm, will result in account suspension," Musk explained.
This alleged expert is saying things that are flat-out false. I have now said several times of Twitter that incitement to violence, obviously including threats of physical harm, will result in account suspension.

— Elon Musk (@elonmusk) November 26, 2022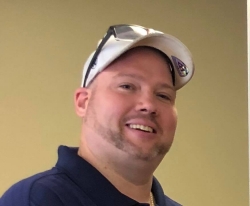 Latest posts by David Caron
(see all)