Despite attempts by Elon Musk to portray himself as a moderate, he continues to make moves that push him closer to the right.
Whether he likes it or not, the left will especially see him speaking at a Trump-aligned donor event in Wyoming on the same night that U.S. Congresswoman Liz Cheney (R-WY) lost her primary in that light.
Yahoo! Finance described it as Elon Musk "wading even further into politics and the Republican camp by appearing at a GOP donor retreat this week in Wyoming hosted by House Republican Leader Kevin McCarthy (R-CA)."
The event was closed to the press, but State Dept. Spokesperson Morgan Ortagus shared a selfie of the two together.
"Bucket list #selfie Thank you @elonmusk," Ortagus announced in the tweet where she shared the selfie of the two together.
Bucket list #selfie Thank you @elonmusk ❤️ pic.twitter.com/MBAC8PV2PC

— Morgan Ortagus (@MorganOrtagus) August 17, 2022
One left-wing Twitter user shared a screenshot of the tweet and noted, "Elon Musk went to Kevin McCarthy's Party last night in Wyoming—to celebrate Liz Cheney's loss."
"While speaking at the MAGA party, Musk asked everyone to deny that he was there," the Twitter user pointed out.
The Twitter user added, "Musk made sure that no press was allowed anywhere near the property—then people started posting selfies."
Elon Musk went to Kevin McCarthy's Party last night in Wyoming—to celebrate Liz Cheney's loss.

While speaking at the MAGA party, Musk asked everyone to deny that he was there. Musk made sure that no press was allowed anywhere near the property—then people started posting selfies pic.twitter.com/4UllA57rRg

— Arctic Friend (@FriendEden100) August 17, 2022
Publicly, McCarthy refused to confirm or deny Musk's attendance at the event and the Republican leader clarified that the event was open for "members, donors, and candidates."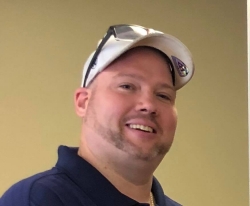 Latest posts by David Caron
(see all)