As more evidence comes to light, Uvalde School District Police Chief Peter Arredondo has been placed on leave almost a month after the school massacre with a reported botched response.
Uvalde CISD Superintendent Dr. Hal Harrell announced the move on June 22 and in a statement, he said that despite initially expressing that the district would wait for the investigation into the mass shooting to be complete before "making personnel decisions," Arredondo was still placed on leave. 
Harrell said in the statement that "Today, I am still without details of the investigations being conducted by various agencies. Because of the lack of clarity that remains and the unknown timing of when I will receive the results of the investigations, I have made the decision to place Chief Arredondo on administrative leave effective on this date."
The director of the Texas Department of Public Safety, Steve McCraw, revealed yesterday how poorly he believed local police handled the response to the massacre during a Texas Senate committee hearing.
McCraw said he believed there were enough properly equipped police officers to stop the shooting just three minutes after it began, rather than the roughly hour and 14 minutes it ended up taking.
Arredondo was a no-show at his first Uvalde City Council meeting after being elected earlier this year and sworn in shortly after the shooting.
The Uvalde City Council denied Arredondo a requested leave of absence during a meeting last night, which means that if he misses three meetings, he could be removed. 
The denial followed nearly an hour of input from residents and grieving family members who called for Arredondo's resignation.
According to CBS News, Lieutenant Mike Hernandez will assume the duties of the UCISD Chief of Police for now.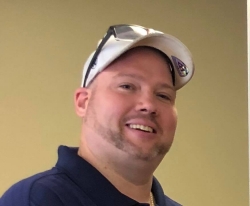 Latest posts by David Caron
(see all)