New York Attorney General Letitia James announced a lawsuit against the Trump family. She claims Donald Trump overvalued properties.
Eric Trump had this to say on Truth Social, posting a poll showing James' AG race in potential Jeopardy: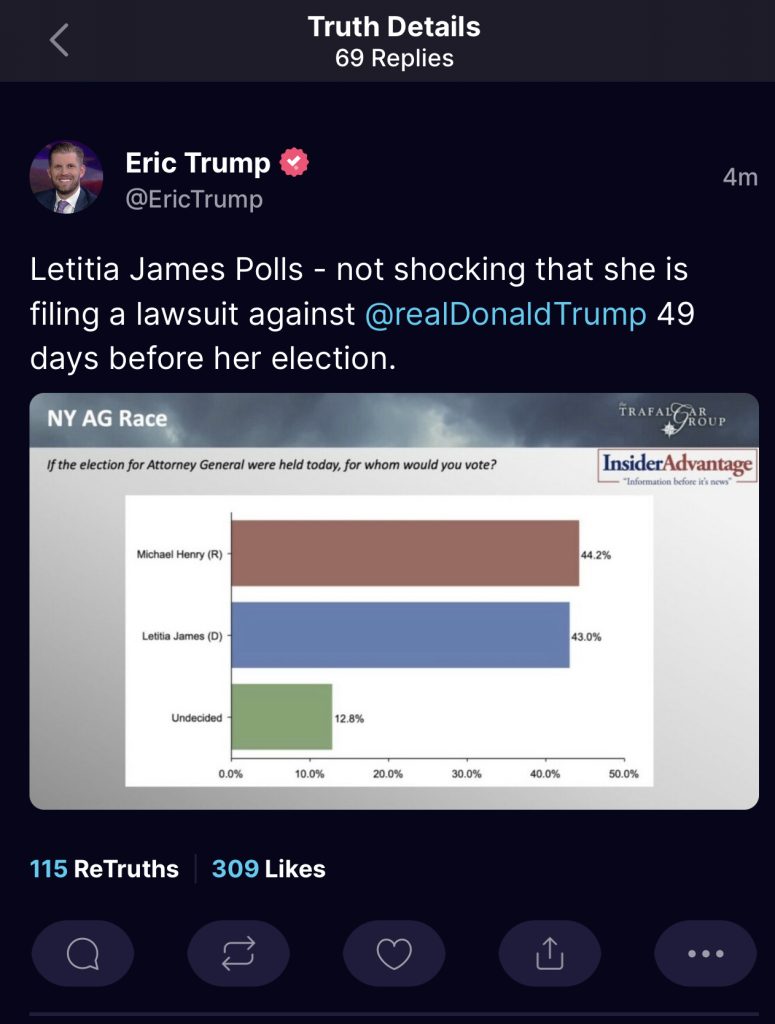 Here is the video announcement from James, where she wants to ban former President Trump from being able to do certain types of business in New York.

Time will tell if James' claims are proven to be as hurtful to the Trump family as she wants them to be. Meanwhile, we expect much reaction from the Trump family and allies with context added most likely.
Most average every day Joes don't understand how these real estate valuation business practices work and it will be hard to get perspective in our view, without hearing various different opinions.
Also in our view, while this may hurt Donald Trump financially, it's unlikely to stop his political ambitions. It's also clearly political considering upcoming elections, polls, and other possible factors.
A CNBC pundit said that Trump will be able to manage financial ramifications but will want to keep an eye on possible legal ramifications. As is often the case, it's unclear what may happen but simply another cloud like the FBI raid and Russian hoax.
Stay tuned for more possible updates.
Latest posts by Ian MacDonald
(see all)