We were one of the first to report that Derek Chauvin and George Floyd had worked together at a Minneapolis club and now, in an interview, a coworker said there is no doubt that Derek Chauvin knew who George Floyd was on that fateful day when Floyd died with Chauvin's knee on his neck.
From CBS News:
Floyd and Chauvin both worked security at a nightclub at the same time. Coworker David Pinney said the two men had a history.
"They bumped heads," Pinney said.
"How?" CBS News asked.
"It has a lot to do with Derek being extremely aggressive within the club with some of the patrons, which was an issue," Pinney explained.
The Floyd family says they believe what happened on May 25 was in part personal. Their lawyer has called for Chauvin to be charged with first-degree murder, "because we believe he knew who George Floyd was."
"Is there any doubt in your mind that Derek Chauvin knew George Floyd?" CBS News asked Pinney.
"No. He knew him," the coworker said.
"How well did he know him?" CBS News asked.
"I would say pretty well," Pinney replied.
Shortly after the death initially occurred, many speculated that Floyd's death was racially motivated, even Minneapolis Mayor Jacob Frey. "Being black in America should not be a death sentence," Frey said. "What we saw is horrible, completely, and utterly messed up."
While it still could be the case that Chauvin had a deep-seated resentment towards black people, the fact that they knew each other shows that it was not a random encounter of a white police officer killing a random suspect for being black.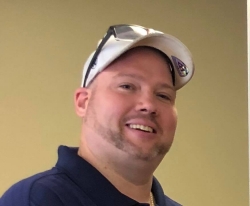 Latest posts by David Caron
(see all)