Former GOP Missouri Senator John Danforth, who is a member of the board of directors for the Commission on Presidential Debates, wrote an op-ed in the Washington Post pushing back against President Trump's criticism of the organization.
In the piece, Danforth declared Trump's "attack on the debate commisson is an attack on the election itself" while warning the president that he was doing "incalculable" damage.
The fact that he released the editorial in the Washington Post raises enough red flags for Trump supporters, but video from 2017 shows Danforth criticizing the president then for his decision to end DACA and call on Congress to act.
"The practicality of it and the really meanness of it if you're trying to round up 800,000 young people who don't know any other country than the United States, it's unthinkable," Danforth said at the time.
ABC's Jonathan Karl tweeted about the op-ed and said, "John Danforth, a lifelong conservative Republican a member of Commission on Presidential Debates, responds to Donald Trump's attacks on the debates"
Karl also shared a quote from the piece by Danforth, "The president's apparent strategy is to challenge the validity of the election should he lose."
The national security advisor for U.S. Senator Ted Cruz, Omri Ceren pointed out in a response to that tweet that "Listen. It's a small point. But John Danforth is not a 'lifelong conservative Republican.'"
"He has been described for decades as one of the country's most prominent 'moderate Republicans.' During the 2001 Ashcroft nom he was described that way by Kerry, as reported by… ABC News," Ceren added.
Listen. It's a small point. But John Danforth is not a "lifelong conservative Republican." He has been described for decades as one of the country's most prominent "moderate Republicans." During the 2001 Ashcroft nom he was described that way by Kerry, as reported by… ABC News. https://t.co/jMmTsXl4uw

— Omri Ceren (@omriceren) October 21, 2020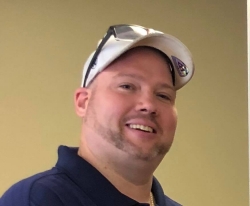 Latest posts by David Caron
(see all)