Tonight on Tucker Carlson's Fox News show, he released a letter that he obtained that was sent to CNN's Chris Cuomo by the management of his New York City apartment demanding that he wear a mask in the building.
Tucker Carlson reveals a letter to CNN anchor @chriscuomo from the management of his New York City apartment complaining about how he refuses to wear a mask. pic.twitter.com/2y5KCqpAix

— Daily Caller (@DailyCaller) October 22, 2020
Cuomo has lectured people often on his program to let them know that he believes they should wear one.
"You have been observed entering and exiting the building and riding the elevator without the required face coverings. Even though staff members have asked you to comply with this requirement, you have refused to do so," the letter begins.
The letter continues, "This is a violation of the Executive Order, building policy, and it places other residents and our staff at risk. There are no exceptions to this rule, and you are required to comply."
The letter goes on to threaten Cuomo with a $500 fine if he continues to "endanger his neighbors and the city with his masklessness," as Carlson put it.
Carlson said that it was not Russian disinformation and that they verified the information with the building manager, who he said "became upset" when they mentioned Cuomo by name.
Tucker Carlson reveals a letter to CNN anchor @chriscuomo from the management of his New York City apartment complaining about how he refuses to wear a mask. pic.twitter.com/2y5KCqpAix

— Daily Caller (@DailyCaller) October 22, 2020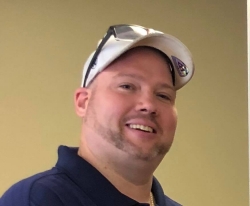 Latest posts by David Caron
(see all)