Democratic Senate Minority Leader Chuck Schumer made another play today in order to attempt to obstruct the confirmation of Judge Amy Coney Barrett in a move that mainly just appeased his base.
Schumer announced that he was "forcing a vote that the Senate has never confirmed a Supreme Court nominee this close to a presidential election day."
"We aren't going to have business as usual while the GOP tries to use an illegitimate process to jam through a nominee to rip away health care from millions," he added.
Schumer retweeted a "progressive nonprofit fighting for equal rights and constitutional liberties" People for American Way who applauded him for making the move.
THIS MUST NOT BE BUSINESS AS USUAL. We must not let Senate Republicans use the Supreme Court to rip away our health without a fight.

Thank you, @SenSchumer, for fighting this sham process. #WeDissent #BlockBarrett https://t.co/KZHUFGWfqd

— People for the American Way (@peoplefor) October 21, 2020
According to Fox News, the motion for the Senate not to consider any Supreme Court nomination so close to the election was his third attempt to delay the process this week and Sen. Mitt Romney, R-Utah, the Senate's presiding officer, called Schumer's point of order "not ripe for decision," and denied it.
Schumer raised a parliamentary inquiry asking if the Senate had ever considered a Supreme Court nominee so close to an election and "According to Parliamentarian, Secretary of Senate's office confirms it has not," Romney said before denying Schumer's point of order, or complaint, that Senate rules are not being followed.
Schumer then appealed Romney's ruling and moved to table or kill, his own appeal, forcing senators to go on record with their vote to move forward, after noting that no Supreme Court nominee had been confirmed after July in an election year.
The vote fell along party lines as 51 Republicans voted to block the appeal and 44 Democrats voted against, thus handing Schumer another defeat.
According to the HuffPost, Democrats on the Senate Judiciary Committee plan to boycott Thursday's committee vote on Judge Barrett's Supreme Court nomination as a protest against Republican's efforts to have her confirmed.
According to a Democratic aide, the plan hasn't been finalized yet, but Democrats are preparing to fill their empty seats with poster-sized photos of the people that the Democrats had on display last week that they believe would be hurt by Barrett potentially casting a deciding vote against the Affordable Care Act.
Judge Barrett was on Capitol Hill today meeting with GOP Senators and Sen. Lamar Alexander (Tn) said that "she brings scholarship and a good temperament and integrity to the court."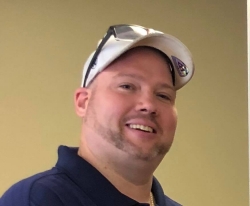 Latest posts by David Caron
(see all)