After former DNC chair Donna Brazile's shocking statement to current RNC chairwoman Ronna McDaniel on air yesterday, many hit back against her and called for her to apologize or be fired. This morning, she was back on the air again, offering her analysis of yesterday's results.
She comes in around the 7:20 mark of the video and Brian Kilmeade welcomes her by calling it a "unique time when you come in and say you've never seen anything like this before".
Brazile replies: "Look I cut my teeth in grassroot politics. I spent most of my adult life on the ground. Joe Biden never visited half the states he won last night. Think about that no money. He was left for dead a week ago, he goes to South Carolina, that's his firewall, and essentially he wakes up Sunday morning, in church, in Alabama and he sweeps the South."
The discussion lasts for roughly 9 minutes. They discuss everything from decisions made by voters yesterday, involving Bernie Sanders, Elizabeth Warren, and Mike Bloomberg. At no point are yesterday's comments mentioned and Brazile appears very relaxed.
It appears to be business as usual, and one well-followed Trump-supporting Twitter user voiced her disapproval.
Unbelievable @FoxNews has Brazile back On Air talking Biden after her outrageous outburst yesterday. Remember when @JudgeJeanine spoke truthfully about #Omar & was SUSPENDED for 3wks. I guess to Fox if ur a democrat you can be as obnoxious as u want & cus someone out national TV
Others promise to turn the channel if they see her on Fox News or boycott altogether after this.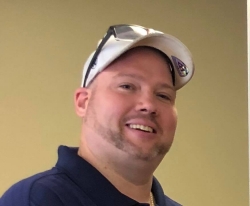 Latest posts by David Caron
(see all)