Super Tuesday was mostly a wash for Presidential candidate Mike Bloomberg but he was able to score a victory on the territory of the American Samoa, where he picked up 4 delegates after receiving 175 votes. President Trump took to Twitter to roast the former New York City mayor calling "Mini Mike Bloomberg" the "biggest loser tonight" and stating that it was "$700 million washed down the drain".
Florida Congressman Matt Gaetz had an even more brutal take saying that the candidate could have spent the money to instead "buy the place" while including a graphic that showed the GDP of the island to be less than that.
According to the latest count, Bloomberg was up to 27 delegates total, but an AP source claims that he "plans to reassess on Wednesday whether he should stay in the Democratic presidential race".
For those who live in the states that were involved in Tuesday's races, it will likely be a relief to not see his face popping up every commercial break as it is clear that most were not impressed and his "incompetent debate performance" did not help his cause.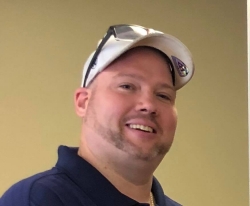 Latest posts by David Caron
(see all)