After an over two week standoff over the Hunter Biden email story, Twitter has finally unlocked the New York Post's account. In the first tweet back, the newspaper said, "We're baaaaaaack."
Texas Republican Senator Ted Cruz retweeted the announcement with a cryptic message: "Freedom of the press. For now, at least."
Freedom of the press.

For now, at least. https://t.co/fcAqv7dhy8

— Ted Cruz (@tedcruz) October 30, 2020
Cruz had gotten an initial victory on Thursday when Twitter CEO Jack Dorsey said that it was possible to share the story on his platform during a Senate committee hearing, but it turned out that it still wasn't.
After Cruz called them out on it, the story was finally able to be shared without being blocked.
Prior to the move to reinstate the Post's account, Twitter posted a statement regarding the situation.
"Our policies are living documents. We're willing to update and adjust them when we encounter new scenarios or receive important feedback from the public. One such example is the recent change to our Hacked Materials Policy and its impact on accounts like the New York Post," the statement began.
The statement continued, "In response, we're updating our practice of not retroactively overturning prior enforcement. Decisions made under policies that are subsequently changed & published can now be appealed if the account at issue is a driver of that change. We believe this is fair and appropriate."
"This means that because a specific New York Post enforcement led us to update the Hacked Materials Policy, we will no longer restrict their account under the terms of the previous policy and they can now Tweet again," the statement concluded.
Our policies are living documents. We're willing to update and adjust them when we encounter new scenarios or receive important feedback from the public. One such example is the recent change to our Hacked Materials Policy and its impact on accounts like the New York Post.

— Twitter Safety (@TwitterSafety) October 30, 2020
This means that because a specific @nypost enforcement led us to update the Hacked Materials Policy, we will no longer restrict their account under the terms of the previous policy and they can now Tweet again.

— Twitter Safety (@TwitterSafety) October 30, 2020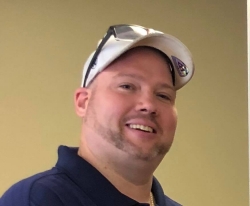 Latest posts by David Caron
(see all)