OPINION:
Florida election officials have stopped an attempt by Florida Democrats to register 50 dead people as Democratic voters. An unknown person submitted 50 new voter applications. However, election officials felt the same handwriting was suspicious back in August.

The Broward state-county Attorney launched an investigation to apprehend the offender.

Broward Elections Supervisor Peter Antonacci said, "This is an organized effort by someone who knew a little bit about Florida law but not a lot and had a scheme to either undermine the Florida registration system with fake voters or intended to vote 50 times."

This comes as President Trump has expressed caution for the integrity of this election as many people are voting by mail. Below you can see one of the many tweets the President has sent out regarding voting fraud.
"A Pennsylvania Appeals Court turns down the Trump Administrations request for Poll Watchers to monitor satellite election offices." @OANN How terrible is this? We are just seeking a fair vote count. This can only lead to very bad things. Bad intentions much??? Disgraceful!!!

— Donald J. Trump (@realDonaldTrump) October 26, 2020
With this breaking news, it seems almost vital for more oversight of this election as Democrats look like they are trying to cheat any way they can to win in the eyes of conservatives.

Mail-In ballots are most potentially going to be a big source of corruption by the Democrats as many states will be accepting ballots after election day.
President Trump and others are rightfully cautious as Democrats have and are trying to cheat in this election to win.
When voting make sure that you keep an eye out for any possible fraud as it should be unfortunately expected Tuesday.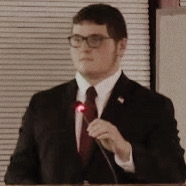 Latest posts by Joshua Troiano
(see all)