Florida Republican Governor Ron DeSantis appeared last night on Sean Hannity's Fox News show and outlined the situation as he sees it in Florida ahead of the upcoming presidential election.
DeSantis began, "So four years ago Sean, there were 340,000 more registered Democrats than Republicans when the president won. Now, that margin is less than 140,000, we've added 200,000 net Republican registrations. We've never been this close to the Democrats in history."
"Number two, we are winning by about 520,000 Republican ballots over Democrat for in-person, early voting. A lot of Democrats are going to mail, they have an advantage there, but we're closing the overall early voting at a much faster rate than we did in 2016," Desantis continued.
"Then Miami-Dade is important Sean because the president lost that by 30 points and still won the state, he's now in a situation with the turnout we're seeing, he may be able to cut that margin in half," DeSantis explained and "In a county as big as Miami-Dade, that could be 100,000 vote swing."
"I can tell you being down there, the Cuban-American community is fired up, the Venezuelan-Americans, all the Hispanics who understand the threat that Marxism poses, they are rallying to Donald Trump," DeSantis added.
Later on in the interview, DeSantis talked about the Biden campaign and said, "People don't want to be locked down, parents want to be able to send their kids to school and I think his message, the doom and gloom, is not what people want to hear and I think the president's been more optimistic and I think that's resonated a lot more."
"In the mechanics of voting, the doom and gloom has shifted people to vote by mail, because they're not comfortable voting in person. We're going into Election Day, we're going to have 200,000 more supervoters who haven't voted who we know will show up," DeSantis believes.
DeSantis concluded with an prediction for the Democrat as he said, "Our Election Day turnout, we usually win Election Day anyways, I think that margin is going to be bigger this year and I think part of that will be for some of the fear-mongering that Biden has done, I think it'll come back to bite him."
Video Below: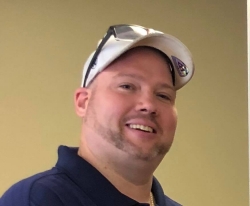 Latest posts by David Caron
(see all)