Democratic presidential nominee Joe Biden tweeted out a picture earlier of himself at the Atlanta, Georgia rally that he held on Tuesday.
In an apparent attempt at sarcasm, Biden wondered, "Who Let All These People Into My Basement?"
Who let all these people into my basement? pic.twitter.com/E17SPqmXib

— Joe Biden (@JoeBiden) October 31, 2020
It was at that rally that he said, "My name's Joe Biden, Jill Biden's husband and Kamala's running mate. Y'all think I'm kidding don't you?"
The rally also featured performances from the musician Common and rapper Offset from the group Migos, who was detained last weekend for an incident involving Trump supporters.
During the speech, Biden even thanked Common for performing and jokingly acknowledged, "I tell you what, I know that's the real reason you came, the entertainment and I don't blame you."
Of the picture shared today, some were not impressed with the crowd. Editor-in-chief of The National Pulse Raheem Kassam said, "'All these people' You're doing a rally and there's 100 people there. I've had bigger house parties."
"All these people"

You're doing a rally and there's 100 people there.

I've had bigger house parties.

— Raheem Kassam (@RaheemKassam) October 31, 2020
Las Vegas based DJ/Producer Brian Dawe lamented, "Take the cars out of the pic you got about 75 people there Sleepy."
Take the cars out of the pic you got about 75 people there Sleepy.

— Brian Dawe (@DJBrianDawe) October 31, 2020
Legal Analyst for NBC and MSNBC Joyce Alene, however, said, "We love you, Joe"
We love you, Joe

— Joyce Alene (@JoyceWhiteVance) October 31, 2020
The AP recently fact-checked a claim that images from a large crowd gathered at a campaign rally for President Donald Trump, and from a sparsely attended event for Democratic nominee Joe Biden reflect voters' true preferences, saying that it was "missing context."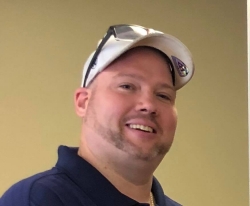 Latest posts by David Caron
(see all)