In a letter to House Speaker Kevin McCarthy (R-CA), House Minority Leader Hakeem Jeffries (D-NY) on Saturday tried to call his bluff by nominating U.S. House Reps Adam Schiff and Eric Swalwell (D-CA) to the House Intelligence Committee.
McCarthy has previously vowed that he would not allow the pair to serve on the committee for various transgressions that occurred prior to him becoming Speaker.
The House Permanent Select Committee on Intelligence has special rules empowering the Speaker to assign the panel's members, in consultation with the minority leader so McCarthy has the ability to decline seat members without relying on a full House vote.
Jeffries declared in the letter, "Together, these Members have over two decades of distinguished leadership providing oversight of our nation's Intelligence Community, in addition to their prosecutorial work in law enforcement prior to serving in Congress."
Jeffries sends McCarthy a letter renominating Schiff and Swalwell for the Intelligence Committee.

McCarthy has vowed to remove them – he can do it unilaterally. pic.twitter.com/ZpNKXrKsqh

— Andrew Solender (@AndrewSolender) January 23, 2023
Last week, McCarthy reiterated his pledge not to let the pair serve on the committee as he told reporters, "What I am doing with the Intel Committee [is] bringing it back to the jurisdiction it's supposed to do. Forward-looking to keep this country safe, keep the politics out of it."
Jeffries also attempted to justify the removal of U.S. House Reps Marjorie Taylor Greene (R-GA) and Paul Gosar (R-AZ) when Democrats were in control.
Swalwell has also pledged to keep U.S. House Rep Ilhan Omar (D-MN) off the Foreign Affairs Committee, although it would require a floor vote to remove her if she is put on the panel.
In November, McCarthy told Fox News' Maria Bartiromo in an interview, "Eric Swalwell cannot get a security clearance in the public sector. Why would we ever give him a security clearance and the secrets to America? So I will not allow him to be on intel."
"You have Adam Shift [Schiff] who had lied to the American public time and again," he continued. "We will not allow him to be on the intel committee either."
"Look Congresswoman Omar, her antisemitic comments that have gone forward, we're not gonna allow her to be on foreign affairs. But we're also going to stand up to what's happening not just in the halls of Congress but what's happening in our higher education institutions," McCarthy added.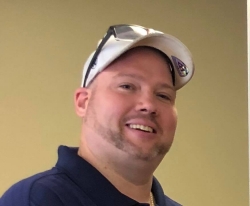 Latest posts by David Caron
(see all)