Failed 2016 Presidential nominee Hillary Clinton took shots this morning at 45th President Donald Trump while praising Joe Biden's "rallying" of NATO against Putin.
In an interview this morning on MSNBC's "Morning Joe," Clinton was asked by co-host Mika Brzezinski, "What (do) you think so far of President Biden's response so far, in terms of getting collaboration from our allies, as well as messaging the strategy to the nation?"
Clinton responded, "Well Mika, I think it has been well executed."
"There is no doubt that we were not in a position just a few years ago to rally anybody and now with President Biden rallying NATO, rallying not only western Europe and eastern Europe, but far beyond those borders to understand the real threat that Vladimir Putin poses and then to begin imposing sanctions that will ratchet up and I think that is exactly what he should be doing."
Former Sec. of State Hillary Clinton praises Biden's handling of Russian invasion of Ukraine.

"There is no doubt that we were not in a position just a few years ago to rally anybody, and now with President Biden rallying NATO …" pic.twitter.com/rJM1cah0ro

— The Recount (@therecount) February 25, 2022
Clinton also took a shot at Trump by suggesting that "within our own country we are calling out those people who are giving aid and comfort to Vladimir Putin, who are talking about what a genius he is, what a smart move it is, who are unfortunately being broadcast by Russian media, not only inside Russia and in Europe to demonstrate the division within our country."
We had previously reported that U.S. House Rep Eric Swalwell (D-CA) also attacked Trump in a similar manner yesterday.
Swalwell responded harshly in a tweet Wednesday night after the Russian invasion of Ukraine, claiming that "Republicans are rooting for Russia."
Swalwell then doubled down on the claim yesterday in a quote tweet that reported, "Russian TV is now showing Trump's praise of Putin to justify their invasion."
In the quote tweet, Swalwell again insisted, "Republicans are rooting for Russia. And Russia is replaying their cheers to rally Russians."
"When I was a kid, the guiding principle of the Republican Party was toughness on Russia. Ronald Reagan built a whole Presidency on it," Swalwell continued.
During another part of the interview, Clinton suggested that perhaps the United States should be carrying out "cyber attacks" against Russian oligarchs.
"Our tech companies should not be aiding Russia in this attack in any way, they should be aiding those who are standing for freedom, which after all, is something that they are supposed to be on the side of," Clinton added.
Hillary Clinton just openly called for the United States government to conduct cyber attacks against Russia. pic.twitter.com/3IfXotSEfP

— Rodney holmes (@Rodneyorion) February 25, 2022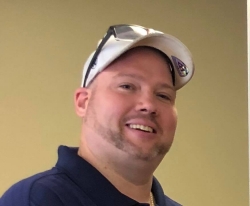 Latest posts by David Caron
(see all)