New York Attorney General Letitia James is defiant after Donald Trump's attorney dismissed a deadline for the 45th president, Ivanka, and Donald Jr. to testify by.
In a press release, James declared, "Donald J. Trump, Donald Trump, Jr., and Ivanka Trump were ordered by the court to comply with our lawful investigation into Mr. Trump and the Trump Organization's financial dealings."
"While they have the right to seek a delay, they cannot deter us from following the facts and the law wherever they may lead," James insisted.
James then used the same rhetoric that she has used in regards to the situation and claimed, "Make no mistake: My office will continue to pursue this case without fear or favor because no one is above the law."
The Trump trio was ordered last week by Manhattan Supreme Court Justice Arthur Engoron to comply with James's subpoenas to be deposed by March 10.
Trump's lawyer Ron Fischetti dismissed the proposed deadline yesterday because he believes the case will be put on hold after they file an appeal of Engoron's decision next week and will ask for a stay pending that appeal.
Fischetti told Business Insider, "They are not going to testify by March 10. I don't think anybody thought that they were going to testify by that date."
As we previously reported, James celebrated in a tweet after the ruling last week where she reported, "Today, a court ruled in our favor that Donald Trump must appear before my office as part of our investigation into his financial dealings."
"No one will be permitted to stand in the way of the pursuit of justice, no matter how powerful they are," James insisted.
In a follow-up response, James added, "Donald Trump, Donald Trump Jr., and Ivanka Trump must all comply with this court order and testify before my office within 21 days. No one is above the law."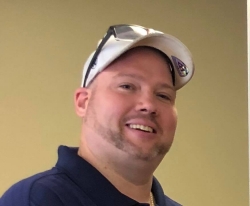 Latest posts by David Caron
(see all)